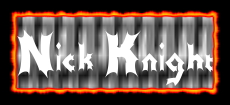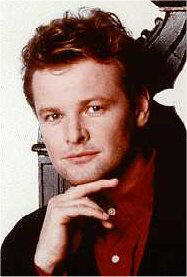 The original Vampire with a conscience. Nick Knight born in 1198, became a vampire in 1228 but after 300 years of being pure evil he develops a conscience, with a little help from a woman he meets in France called Joan of Arc. The story goes that it was her unswerving faith in the face of adversary that made him re-think his ways and he changes to killing "only the guilty", then in 1890, the guilt of even that becomes to much for him and he ceases killing completely surviving now on pigs blood, etc. while attempting to repay society for his sins and looking for a cure for what he calls the "disease" of vampirism.

Nick, unlike most other vampires actually earns a living... as a homicide detective in his current home of Toronto. Naturally, he works the night shift, and keeps his secret from his partner, boss and collegues. The only human to know of his "condition" is a haemotologist called Natalie, his current love, who is helping him to look for his cure!

Nick Knight, was the star of the show Forever Knight which ran from 1992-1995. Sometimes repeats can be caught still on satellite or cable although I haven't seen the show air anywhere in Britain for many years now. The campaign to get the show brought back is still on-going and the fans dedication to a show that only ran for 3 seasons is quite remarkable!