In the Begining....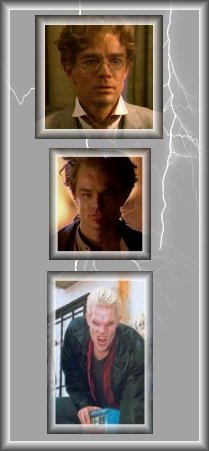 William
"They call him William the Bloody because of his bloody awful poetry." ~ woman at party
William was a young upper class gentleman. He lived with his mother. His time was filled with parties and writing poetry. Deeply in, unrequited, love with a girl named Cesily. Laughed at by his peers he had no close friends. One night he writes one of his "Bloody awful" poems and confesses his love to Cesily. She turns down his advances, telling him he is beneath him. He runs, broken hearted, only to bump into an evil vampire, Drusilla. He takes her for a pickpocket, she tells him what she wants is not his money. Offering him a different lifestyle, he lets her bite him.
William dies of blood loss on a London street in 1880.
William the Bloody
WTB is part of a notorious vampire gang. It includes Darla, Angelus and Drusilla.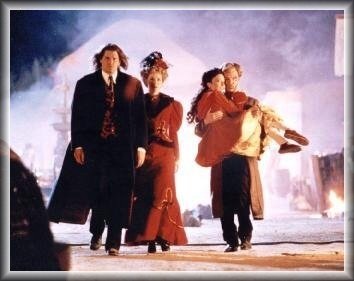 They cause destruction where ever they go. A young vampire experiencing the world for the first time, he is very creative. One of the reasons his girlfriend Dru picked him. He becomes known for torturing his victims with railway spikes and takes a new nickname. Move over William the Bloody, here comes Spike.
Spike
While visiting China, during the Boxer rebellion, Spike meets his first slayer.
"I don't speak chinese" ~Spike
They fight, something Spike just loves to do. He kills her.
Splitting from the group, Spike and Dru set off to have some adventures of their own. Darla isn't much fun since Angelus was cursed with a soul and has to live with the guilt of he previous actions.
Their travels take them all over the world. Including New York in 1977. Spike meets another slayer on the subway. They fight, he kills her. Pattern forming ain't it! Taking her leather duster, he wears it almost constantly after the event.
Dru and Spike start a killing spree in Europe until a mob in Prague catches them. They escape, Drusilla is weak and ill. They have heard of a place. The Hellmouth. Where they might find a way to return Drusilla's strength. It's under a high school in an American town called… Sunnydale.